Browsing articles tagged with " porn"
published at Feminist Current  June 13, 2016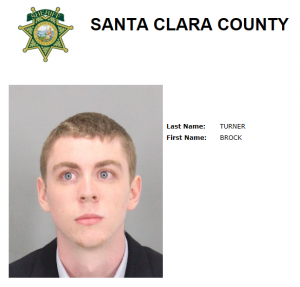 Rape culture is porn culture in 2016 — the two are indistinguishable. Since Hustler famously turned Cheryl Araujo's 1983 gang rape on a pool table as other men watched into pornography, rape culture and porn culture have been increasingly merged. We could place bets on how many days it will be until porn users are offered pornography themed on the recent Stanford rape case.
Consequently, it's not unfathomable that the average porn user and Stanford rapist Brock Turner share similarities in how they have learned to pursue sexual gratification.
People who masturbate with porn largely think they're better people than the Stanford rapist, but are they? Let's examine the possibilities of anti-rape porn users sexually consuming the products of prostitution with integrity.
Both the Stanford rapist and men who use porn believe some women are there for the sexual taking, no questions asked. Like Turner, porn users stumble across drugged up, barely conscious-to-unconscious women and assume consent. Testimony from the porn industry confirms intoxication is ubiquitous during production, and even Hollywood actresses like Jennifer Lawrence often admit to using alcohol or pharmaceuticals to get through simulated sex scenes.
Neither Turner nor porn consumers could possibly get sober consent from the bodies they masturbated themselves with, however that hasn't stopped them.
Porn users and Turner are similarly confident no one will know precisely how they're getting off, and if details are made public they're embarrassed by the loss of privacy and shamed by people's judgments. Husbands notoriously keep their porn secret from their sex partners, and divorces commonly result after wives find out what their husbands have been doing when they thought no one would see.
Brock's victim wrote that, while in the hospital, she "had a Nikon pointed right into my spread legs." Do porn users truly understand what she meant by including that detail? Perhaps some readers thought it "whorephobic" of her to imply there's something inherently violating about having your genitals photographed.
News reports have revealed Turner took at least one photo of the victim's breasts after the assault that he shared with friends via text, illustrating again the seamless fusion of rape culture and porn culture. Porn consumers have no way of knowing if the images they've seen were captured during rape.
The victim's letter said no one wants to have sex behind a dumpster, not even with their boyfriend, but why should porn users believe that? There's plenty of porn showing women agreeing to sex behind dumpsters, bent over dumpsters, inside dumpsters. The term "cum dumpster" is so common in porn that Turner himself has almost surely encountered it in his pornographic viewings, along with "jizz guzzler," "cum bucket," and "cocksocket." Porn users don't ask themselves if they would accept having sex in the gross places the women they stumble across on the internet are presented as accepting.
Turner said he didn't know the name of the woman on the ground beneath him. How many porn users do you think know Jenna Jameson's real last name is Massoli? Most porn users couldn't even tell you the fake name of the last porn actress they masturbated themselves to while watching her be prostituted. The voyeuristic consumption of anonymous women's sex is considered completely normal.
The pine needles found inside the victim's vagina is downright wholesome compared to the things men have shoved inside women to make porn (multiple penises, animal penises, feces, etc), but the same common sense porn users admonish Turner for not employing doesn't get applied to pornography.
Like Turner's victim, women in porn will retain no memories of specific users getting themselves off with their bodies. Prostituted women who have had their rapes filmed said it affects their lives to know their suffering is remembered and continually masturbated to by men who have seen what was inflicted upon their naked bodies.
The victim's statement includes a reference to popular porn series Girls Gone Wild: "To listen to your attorney attempt to paint a picture of me, the face of girls gone wild [sic], as if somehow that would make it so that I had this coming for me."
Through all my years of anti-prostitution activism, the idea that prostituted women are wild girls who willingly put themselves into dangerous situations remains the most common excuse porn users make. Turner and porn users both insist their belief, "She wanted it" makes the "it" she got the "it" she should have expected to get and, therefore, her fault.
Everyone wants to believe they would be like the Swedish bicyclists in this story, but porn users haven't shown a willingness to intervene in what they've seen so far. Before those Swedes stopped and acted, there were likely a few people who walked along the path, saw what was happening, and found excuses not to intervene. Those of us who choose to interfere with pornographic exploitation no longer watch porn.
If there are any porn users reading this, here's an experiment for your next pornsturbation session: Ask yourself the question you expected Brock Turner to ask: "How can I know for sure if this woman has genuinely consented to this sexual activity?" If you don't know more about the women in front of you than the Stanford rapist knew about the woman in front of him, consider how porn culture might be influencing your ostensible anti-rape culture ethics.
Interview with Mickey Z published at World News Trust September 19, 2015


My Interview with Samantha Berg
Mickey Z. — World News Trust
"Marie Antoinette never actually said, 'Let them eat cake' when told the poor have no bread, but neoliberals really do callously say, 'Let them have unions' when told prostituted women are raped and murdered in strikingly high numbers." (Samantha Berg)
Samantha Berg is a radical feminist journalist, activist, and event organizer. Since 2003, she has primarily worked against men's demands for prostitution and pornography, and to those ends she created the abolitionist website Genderberg.com and the blog Johnstompers.com.
Samantha's articles about the sex industry have been published in progressive media for more than a decade and in the past four years she has organized four radical feminist conferences in the United States and Canada.
I became aware of Samantha's work through some mutual friends and quickly found badass commentary like this from her:
"The reasons a woman only has to make one porn film to be a 'porn star' are similar to the reasons a man has only to sign on the dotted government line to be a 'war hero.' The 'war hero' and 'porn star' are calculated lies told by exploiters to keep expendable flesh walking through their doors."
Needless to say, I suggested we do an interview. She was kind enough to agree and our conversation went a little something like this…
Samantha Berg
Mickey Z.: How did you get started in such work and why do you focus on johns?
Samantha Berg: I was for legalization in my early 20s when I was volunteering for women's reproductive rights and started earnestly educating myself about prostitution. Soon I learned that no one has less reproductive rights than prostituted women, no one is raped more, no one gets more STDs, no one endures more unwanted pregnancies than prostituted women.
The harms are obvious yet so hard for people to see because of the pretty girls being dangled to distract them. In conversations I would bring up men's responsibility to not engage in the destructive behavior of paying for sex and people kept bringing it back to the pretty girls.
In Portland, Oregon, the john-to-prostitute ratio is estimated at 20:1 — 20 johns to every prostitute — yet our words for these men are limited to 'john' or business terms like client and customer. There are dozens of ways to call women prostitutes (escort, streetwalker, whore, harlot, hooker, ho, call girl, courtesan, etc.) but a distinct lack of terms for the far more numerous side of the equation. Blame is still largely placed on women, but the radical feminist goal to make the millions of men who pay for sex visible and accountable for the first time in history has been speeding along successfully.
MZ: What role does such high demand play in trafficking?
SB: Countries where men are permitted to pay for sex are countries where sex-based slavery increases. The usual johns just keep on, but they're joined by hordes of more casual prostitute-using men and that means an increase in trafficking to meet the expansion.
MZ: With, is it safe to assume, a concurrent expansion of men's violence?
SB: Research from Norway proves that johns will get away with as much violence as they think they can get away with. Common sense says no man who uses prostitutes has to assault the prostitutes they use. The Norwegian research is the latest in a fat pile of evidence proving violation itself often motivates johns (violation of women, violation of laws, violation of vows, etc).
In the Netherlands, johns seek out the most desperate women and children because their powerlessness and addictions make them more willing to do unsafe acts for less money, an obvious outcome when consumers demand the most "bang for their buck."
If the wives and daughters whom men claim to love and can't stop the sexual coercion their loved ones commit against them, surely it is unreasonable to expect prostituted women to stop sexually coercive men from committing violence against them. Raped wives and mothers are barely believed, prostituted rape victims are believed even less.
MZ: What else can you tell us about the demand side of prostitution?
SB: Johns are by far the largest demographic involved with prostitution, greater in numbers than all prostitutes and pimps combined. People quibble over what percentage of prostitutes choose it while ignoring that 100 percent of johns choose prostitution.
There are no johns rights organizations. This consumer block of anonymous millions remains adamantly silent because they already have what they want. Men never had to march on Washington to purchase porn DVDs in corner shop convenience stores or to get lap dances in strip clubs.
The phrase "red light district" refers those neighborhoods in every sizable city where men can go to sexually prey on girls with society's permission. They are the rape neighborhoods, places where rape is a little more okay than elsewhere and everyone knows it.
When sex is "work," rape is theft. Every time someone calls prostitution "sex work" they affirm for misogynists what misogynists already believe, that a man raping a woman is more akin to a man shoplifting than a man inflicting life-wrecking torture. A man's agreement to pay $150 for sex makes the rape he commits a crime worth $150 in the public eye.
MZ: Do you feel your research and work has had an impact in educating the general public, countering the neo-liberal narrative, and naming the problem?
SB: I'm realistic about how much one freelance journalist can achieve, but feedback over the many years I've been doing this activism says I've been at least somewhat successful changing minds. I'm especially proud of my work analyzing prostitution research from Norway, those writings have been translated into several languages and used by abolitionist activists in Europe to press for the Nordic model of criminalizing demand.
As much as I would love to take more credit for the heightened awareness about sex trafficking in the past few years, I honestly think the problem itself has exploded at such a rate that citizens can no longer ignore it or pretend it isn't happening in their own communities.
MZ: Is there such a thing as a "typical day" for you, doing this work, and what might like that be like?
SB: Because I have a full-time nonprofit day job, evenings and weekends are when the glamorous work of Skype meetings and note-taking, reading news, and writing happen. Most of the daily work lies in responding to emails and otherwise corresponding with people in a timely way. The weeks are punctuated with an educational event here or an activist action there, and these past few years I've been organizing one large conference each year, but mainly it's the small interactions with others that are the real business of building a movement against prostitution.
MZ: What can someone reading this article do to help?
SB: There's a role for everyone to do something about sex-based slavery. For some that means joining and supporting abolitionist groups locally and online, for others it begins with ending their own personal consumption of sex industry products like pornography. Start small and reject any impulse to rush in and "rescue" women or girls in prostitution because that's best left to people trained to deal with violent, organized criminals.
Feminists are seeing pushback from their success with reframing prostitution as a human rights violation. The better we are at what we do, the stronger the pimps and traffickers have to work to convince men that paying for sex is a safe and ethical use of their money and bodies.
MZ: Is there a question you've always wished someone would ask about your work but so far, no one has? If so, please tell us and answer that question now!
SB: It has come up in private conversations, but most people don't ask me to delve into the emotional risks that come with constantly thinking about and working against organized rape for profit. Secondary trauma from doing this activism needs to be taken seriously if we're not going to burn ourselves out.
I've gotten better at handling the empathy I feel for survivors as I learn the details of what they endured. These are horrific injuries no one wants to listen to but someone has to, and I have committed myself to listening. If I want to serve women, then I need to take good care of the resource that is my life. Thankfully, the international community of radical feminists I'm a part of sustains me when I'm overwhelmed and want to give up. Days when I can give back that gift of hope to other women who are slipping into despair are my brightest days.
MZ: How can folks get in touch with you, get involved, and help with this essential work?
SB: I can be reached at my blog or my email (sam@johnstompers.com) to connect you with people who can make the most of the skills you have to offer this critically necessary political movement.
published at Feminist Current October 31, 2013
Halloween is my Christmas. Even if I wasn't born on November 1st and named after a witch, the Samhain season would still be holiday numero uno for me due to the candy, costumes, and supernatural spookies celebrated in the absence of religious, nationalist or familial obligations.
Since autumn reaps harvests of nostalgia, I thought it might be festive to brush aromatic leaves off the headstones of pro-prostitution arguments put in the ground years ago. Not the dippy slogan "sex work is work", not comparisons to Prohibition regularly karate chopped with reminders that women are people and not beverages, I'm talking the doozies that haven't horrified me with their lazy logic in a long time.
Only flyby commenters and paid-by-the-pageview writers pull out the "world's oldest profession" artifact anymore because there's no winning reply to the retort that slavery is historical but shouldn't be legal. However, it pokes its victim-blaming head into the media enough to be disqualified from my criteria that these moans haven't been heard by me in the last year. Progress!
1. Men will use prostituted children less if legal, adult prostitutes are made available.
Anyone with the slightest sociological curiosity could have debunked the catharsis theory where men can ejaculate the will to rape children out of their systems. Note the twisted appeal to "think of the children!" while offering up young women's bodies as collateral damage.
As ruthlessly libertarian as the champions of swapping gals for girls imagine themselves, the precedent hasn't been set in any marketplace because men who want to rape little girls don't do so in the absence of adult women owned by the same pimp. Libertarians have gone apoplectic when I propose the precedent they're actually operating from is the misogynistic, homophobic Bible story of Lot giving gay rapists his daughters so they wouldn't sodomize male angels:
"Now behold, I have two daughters who have not had relations with man; please let me bring them out to you, and do to them whatever you like; only do nothing to these men, inasmuch as they have come under the shelter of my roof," (Gen. 19:8).
The oxymoronic variant, "Men will rape some women less if allowed to rape some women more" remains popular but the specific appeal to reduce pedophilia with prostitution hasn't made me want to punch someone for about a decade.
2. Legal prostitution will lead women to pay for sex in nearly the numbers men pay for sex.
Here's one that used to ride with the equally addlebrained, "More porn for women will improve the porn industry" some morbidly optimistic yahoos still believe. Folks, even Susie Bright has stopped repeating that mainstay of her repertoire, give it a rest.
The last time I encountered this ghost was 2009 when convicted pimp Heidi Fleiss opened the Shady Lady Ranch for women despite the Nevada law forbidding convicted pimps from running brothels. After two months and less than ten paying customers, Nevada's first legal male prostitute Markus quit and the brothel went kaput soon after. I think women are a statistically insignificant number of prostitute-users for the same reason 80-85% of men don't use prostitutes, because the idea of being intimate with a stranger faking desire for you is repugnant.
Every feminist has met the Women-Do-It-Too dude who insists women are inherently just as violent as men. Many women believe that too, unfortunately, and they show off their use of pornstituted women (mainly through porn and strippers) as a performance of how aspirationally masculine their sexuality is. I'll never forget the woman who beamed to me with pride that her lover said she fucked like a man.
Men's sadistic sexuality, including prostitutes used in the flesh and via the canned cunt of porn, is the default norm in our culture. It takes a whole lot of capitalistic indoctrination to come to the conclusion that women NOT paying for sex is a misogynistic aberration that will be fixed when women have enough economic and social power to comfortably consume sex workers.
I hope this argument is vanishing because we have evolved from wishing women could be as exploitative as men are to considering that men can be as bad as women and rape as infrequently as women do.
3. Making condoms 100% mandatory, as was done in Thailand in the 1990s, saves sex worker lives.
In 1991, Thailand put concerted effort into reducing the spread of HIV by adopting a goal of 100% condom usage in the illegal brothels. It was a successful campaign with some reports stating new infections had decreased 75% in five years, and Thailand's safer sex example was held up as an international model. Disease rates have since risen and research from 2009 reports that Thailand has the highest prevalence of HIV in all of Asia.
Prostitution defenders praised the mandatory condom policy as a lifesaver. Abolitionists and sex capitalists alike agreed that mandatory health regulations were necessary, so what happened to this seemingly rational policy to push it out of favor with sex capitalists?
The proverbial poop flew when healthcare professionals in California decided to import Thailand's model to the porn industry which had gotten used to getting away with ignoring workplace safety laws. Suddenly the same pro-prostitution mouthpieces who praised the Thai model and supported an ACLU lawsuit premised on selling condoms cheaply in Asian brothels began trashing condoms as more dangerous to sex workers than unprotected sex.
Pornographers like Nina Hartley and pornstitution profiteers like Charlie Glickman and  Hugo Schwyzer writing for Jezebel.com declared themselves more knowledgeable about condoms than the venerable Alan Guttmacher Institute. They told stories of potential death by latex allergies, condom friction increasing disease transmission, and threats to move porn production into dangerous underground lairs if forced to protect employee health. I can't think of a reason why they would say mandating condoms will push Californian sex workers underground when they had lauded mandatory condoms for Thai sex workers as a means to bring brothels 'above ground' where transparency provides safety. Oh wait, I forgot racism, greed, and sexsationalistic clickbaiting.
The contradictions and fake science coming from the porn lobby were bad public relations that inhibited a slick retreat to their prior "yay condoms!" stance. This particular specter is one I wouldn't mind seeing sex worker rights groups reincarnate.
4. Under the Nordic Model, women (not necessarily sex workers) will make fake accusations of prostitution solicitation to blackmail men.
When the Swedish law passed in 1999, a flurry of blogs, articles, and position papers were published decrying the injustice to men. Professor Don Kulick wrote a paper implying that women with the ability to accuse men of commercial sexual predation will abuse it to hurt innocent men because women are conniving gold-diggers like that:
"The only positive thing for sexworkers that perhaps can to be said to have emerged from this law is that it seems that some of them have used it to rob clients or blackmail them, telling them that if they didn't cough up more money, they would turn them into the police."
Kulick doesn't provide examples or sources to verify if any femme fatale extortions happened and he offers a mild counter argument:

"Of course, both robbery and blackmail are much more serious crimes than purchasing sexual services, so if a client goes to the police, the sexworker risks much harsher penalties than the client she robbed or attempted to blackmail."
Because Kulick is a man incapable of empathizing with prostituted women, he neglects what women know about the kinds of "harsher penalties" men inflict on disobedient prostitutes.
While it's theoretically possible women might pretend to be prostitutes (who don't fear men's insane amount of violence towards hookers for some reason) to extort money from men, women have been able to "cry rape" against any man, punter or not, for many years and that hasn't been occurring.
5. The worst harm of prostitution is the shame/stigma.
Some "professional erotic technicians" have said the weight of the shame should their families and friends discover their criminal secret is their biggest problem. Frankly, as someone who had a loved one suffer and die from prostitution, I find that declaration a relief because I believe sex workers when they say they haven't dealt with violent johns or pimps and I'm grateful for their good luck.
The tightest argument against stigma causing the bulk of damage to sex workers is that the men most likely to seriously harm them are precisely the pimps and johns most likely to accept prostitution as a natural, necessary business transaction. By the stigma rationale, paying johns should be the least likely to harm prostituted women, yet the evidence overwhelmingly shows otherwise. The oft-repeated description of men's experiences with prostitutes being "emotionless" sex doesn't translate into "stigmaless" sex, but someone intent on attributing rape to criminalization instead of toxic masculinity has to detach the rapist from his motivation to rape somehow.
On the sex worker side of things I agree that feeling ashamed sucks, but I can provide a very long list of prostitution-related harms that suck a whole lot more. Thanks to trafficking awareness campaigns plus the eternally creative imaginations of pimpographers, the average citizen can also whip up a hefty list of brutal nasties faced by the average prostituted woman which transcend shame. Consequently, I more commonly see stigma listed among prostitution's many problems or as a thematic connection between a group of problems than as The Problem.
Conclusion
Industry lobbyists think they can replace the well-known threat pimps and johns pose to prostitutes with the specious assertion that feminists and police officers are worse. Fortunately that's not been working well for them.
I tried to think of a new pro-prostitution argument encountered in the past year and the only one that comes to mind declares Sweden a sexually repressive, totalitarian gender dystopia disguised as a socialist democracy. Iceland also got some slander slapped on it in 2013 when they stopped pretending that the women in pornography can be sex workers without consumers of pornography being sex worker clients, aka johns.
Such weak lobs play well to the Julian Assange fanclub but I'm quite sure, "Scandinavia hates sexual freedom" has fresh dirt under its nails from digging a grave in the cemetery of pointless pro-prostitution polemics.